Who's getting anxious to start planting seedlings into the ground? Me!! It's been fairly cold out but I'm still looking at the Mother's Day time frame for planting. But only if I see the temperature at night is consistently above 50 degrees. So my seedlings may or may not be in the ground on this Mother's Day.
Since I started growing my seeds late, they are not anywhere near the height they've been at in previous growing years. They seem to be growing really slow this year. It's probably just my imagination. And I really shouldn't worry too much.
Last year I started my cubanelle pepper seeds later than the other seeds. And when I put those tiny seedlings in the ground, they looked like they may not make it. But, all of a sudden they took off and caught up to the others. Here's what my seedlings look like right now.
giant jalapeno about 3-4"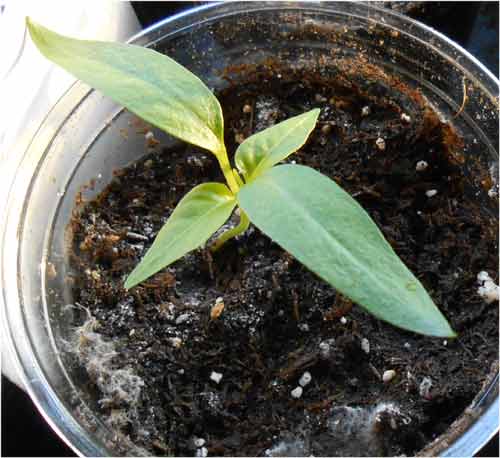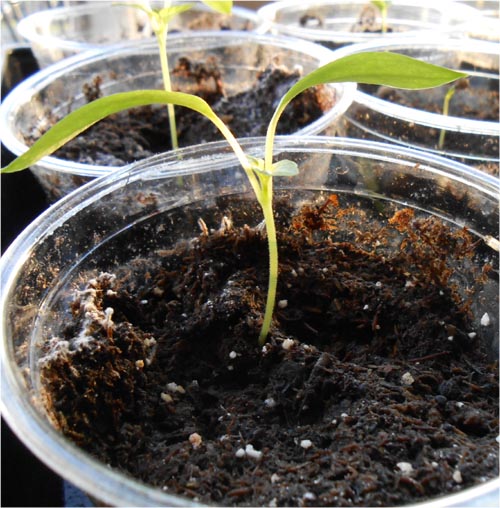 I received an email from Burpee that my Super Sauce tomatoes should be arriving today. I can't wait to see how those giant roma tomatoes grow. I believe I'm going to be getting in my matchstick mum plants as well. The tomatoes won't go in the ground yet. But I will be planting the c

hrysanthemums!
So far on my seedling count:
16 giant jalapeno seeds... 14 up
16 cubanelle seeds... 15 up