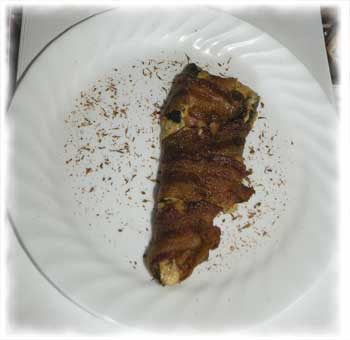 I picked my first
poblano
off of the plant yesterday. I had already bought 3 that morning for $1.79 a pound! Well, two were going to be diced up for various things. But two are going to be stuffed with all sorts of good things and grilled! Now my husband and I are going to fight for who gets our home grown pepper! Well, actually not because when I stuff them, we can only eat one half of a pepper.
Two
poblanos
will make 4 stuffed peppers. I usually freeze two for another day! I slice the
poblanos
in half length-wise. Clean the inside. I get a block of cream cheese which has been softened and put that in a bowl. I add chopped up fresh cilantro, some chopped green onion, some diced peppers, a couple of dashes of chili powder, and a small bag of shredded
monterey
jack cheese. Mix that all together and fill each
poblano
half with the mixture. Then wrap hickory (we've tried other bacon, but everything else tastes lame next to hickory) bacon all around it, you'll need a few slices for each pepper. At this point, I freeze two of them in a freezer bag for a later day. The other two, I place on the grill and cook on indirect heat, slowly. It's done when the bacon is nice and crispy. We don't turn the peppers over when we cook them. With the slow, indirect heat, it cooks on top too. This is like a big version of my dragon-bite recipe. Dragon-bites are great for appetizers, while this stuffed
poblano
is good for a meal!
~
mutti